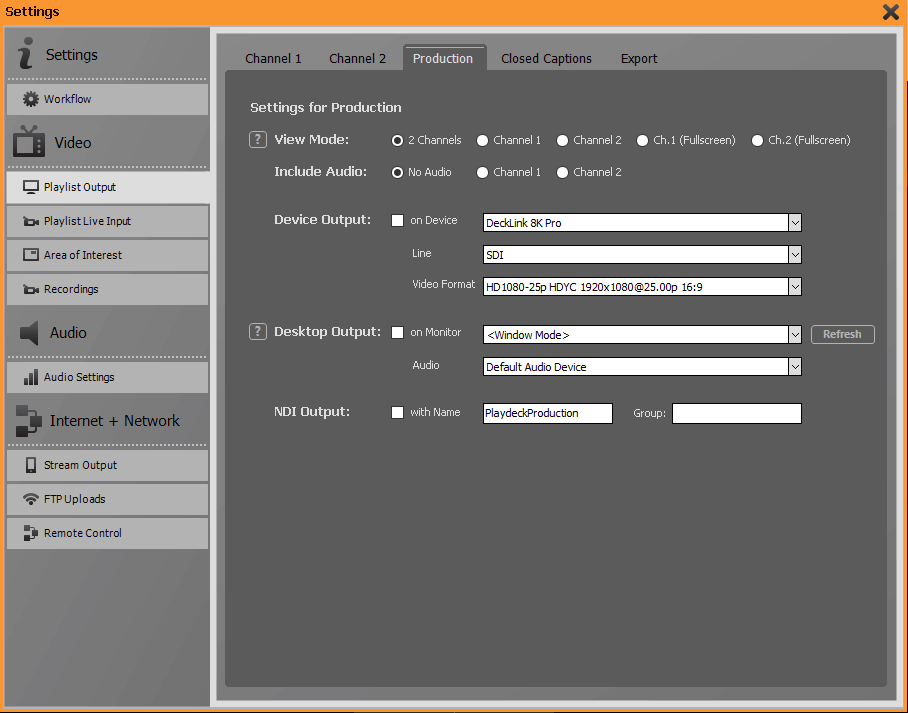 In addition to the output of the two playlist channels, PLAYDECK provides a very convenient view for the director or other crew members: A preview of a single or both playlist channels including the various countdown timers is available for output via a playout card, via an output of the local graphics card or for playback via NDI.
In connection with a remote connection to a connected Blackmagic ATEM video mixer, a vMix system or NDI, the tally state (Preview/Program) is also displayed in the preview window.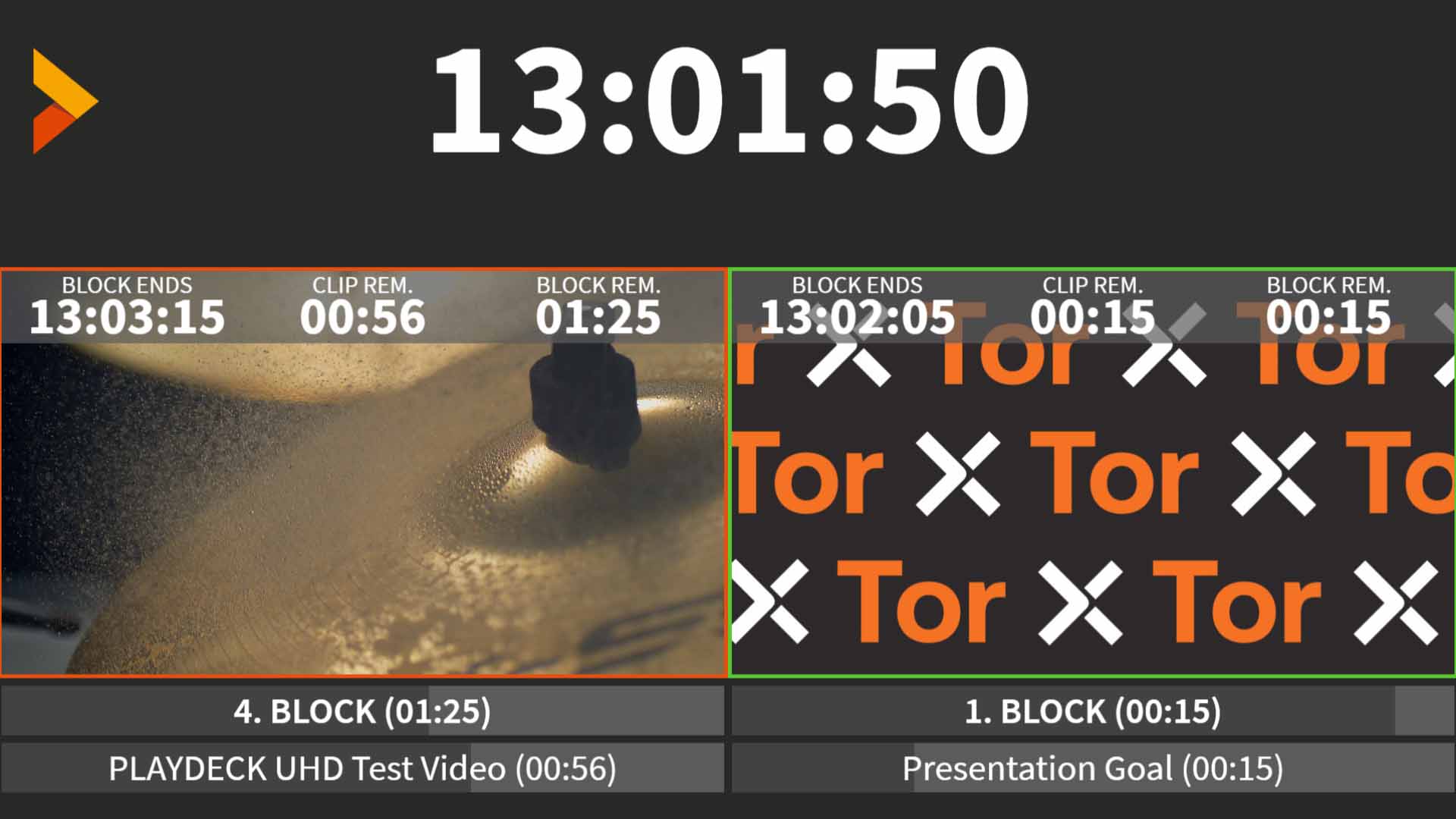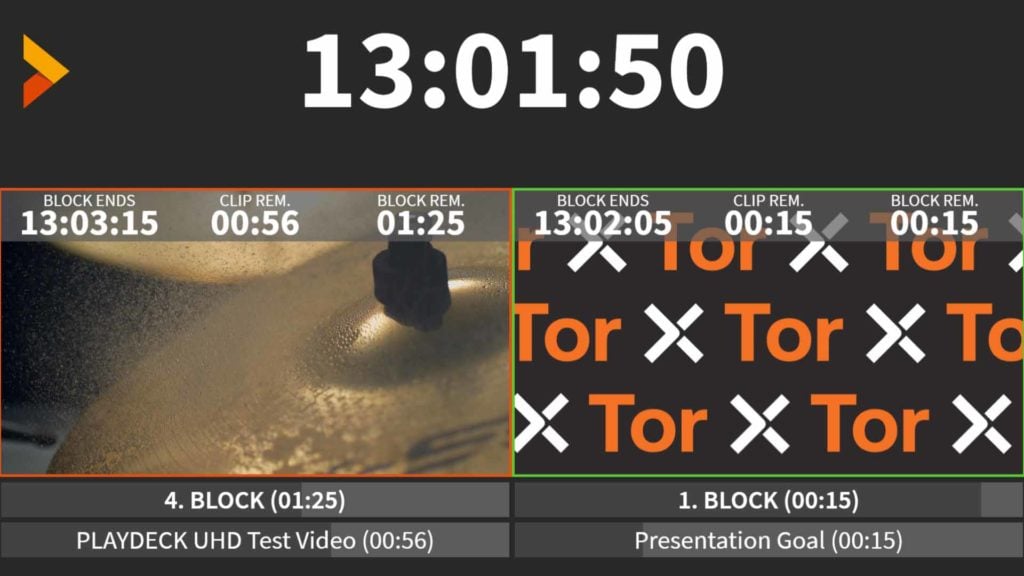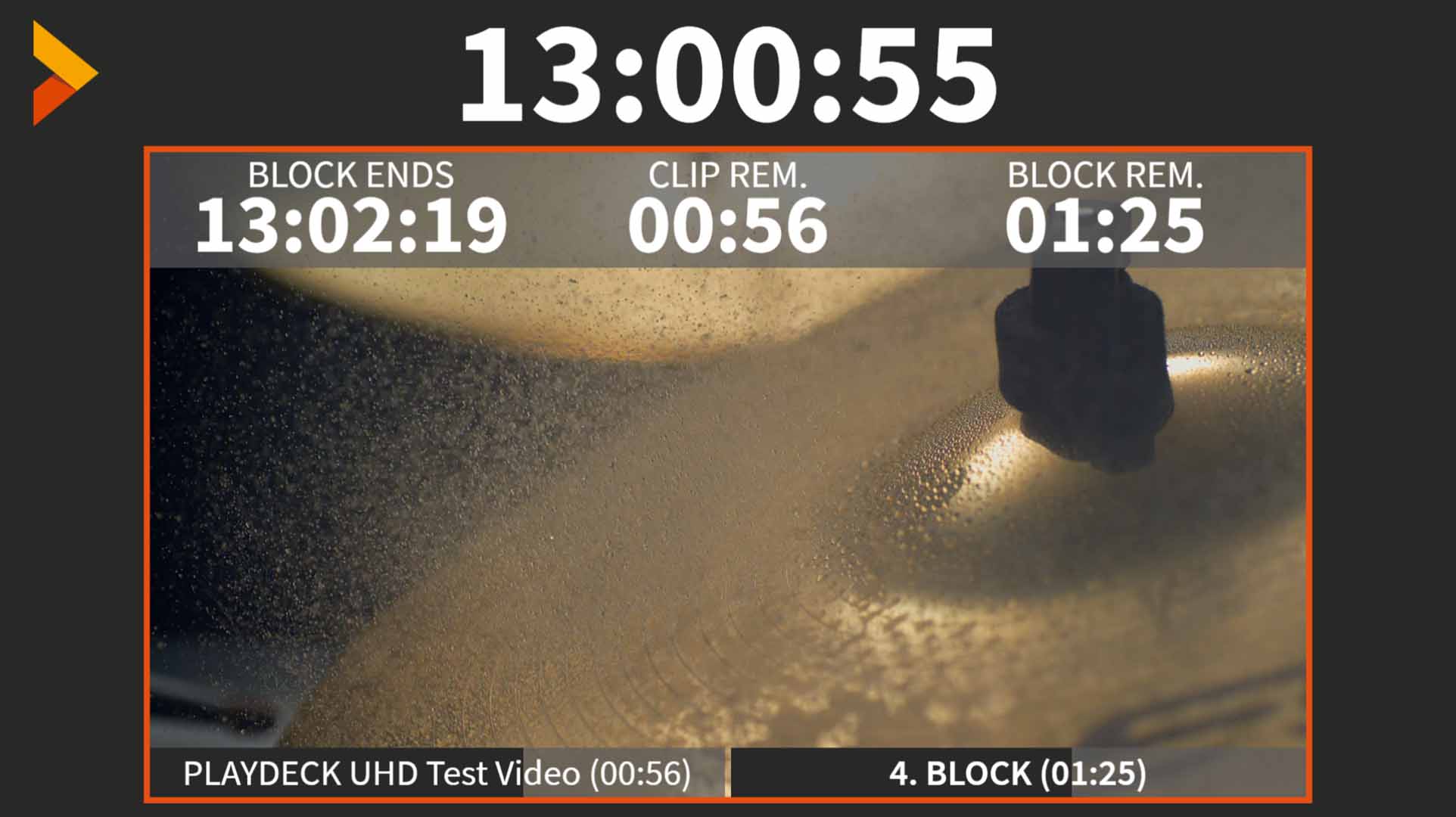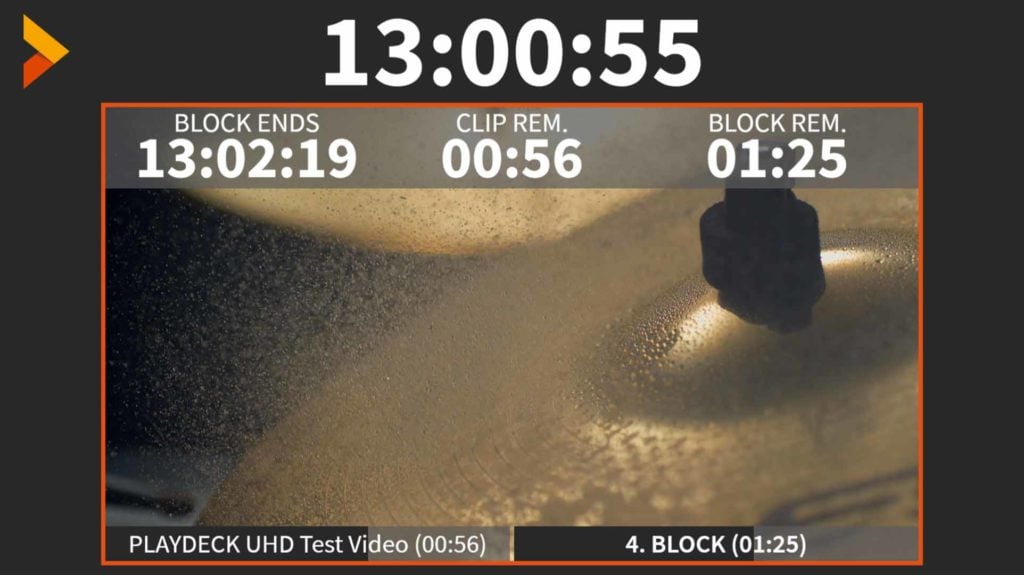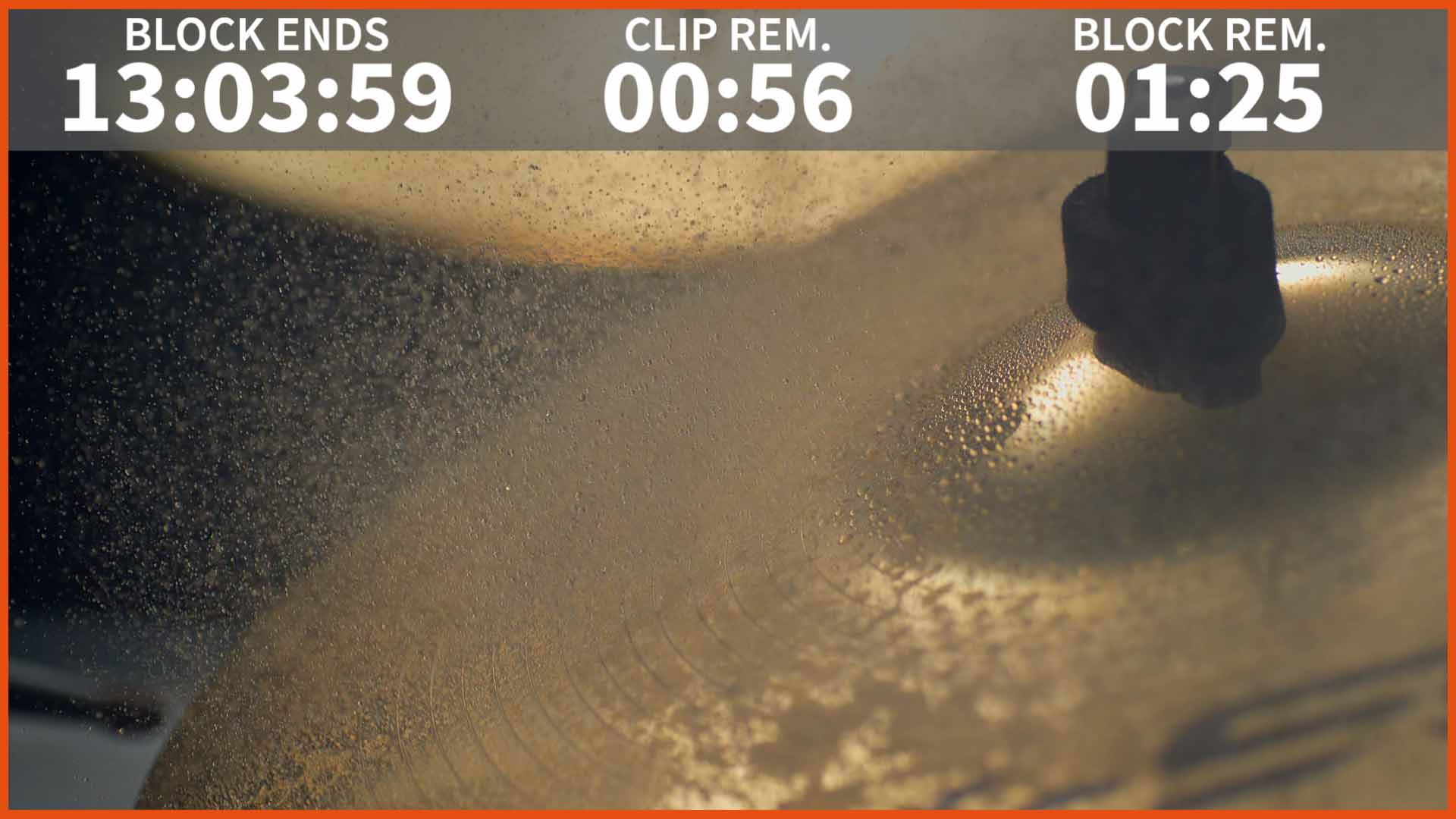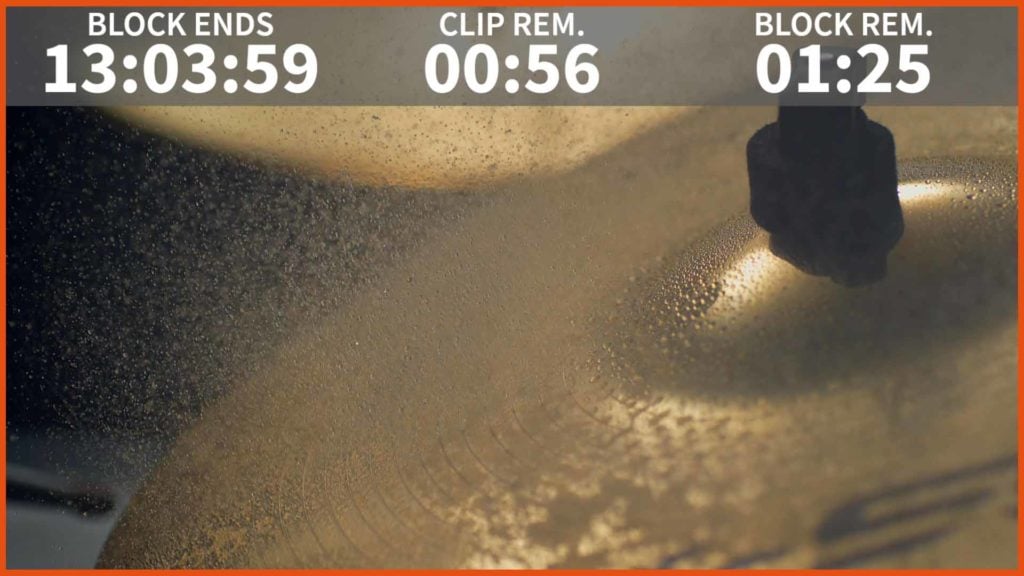 Settings for Production Window / Producer View
Use the radio buttons to set whether you want to use the two-channel view or the one-channel view with time, or whether you prefer the full-screen variant.
Use the radio buttons in the bottom line to set the audio output of the Director View.
The settings for Device Output, Desktop Output and NDI Output correspond to those for Channel 1 and Channel 2.