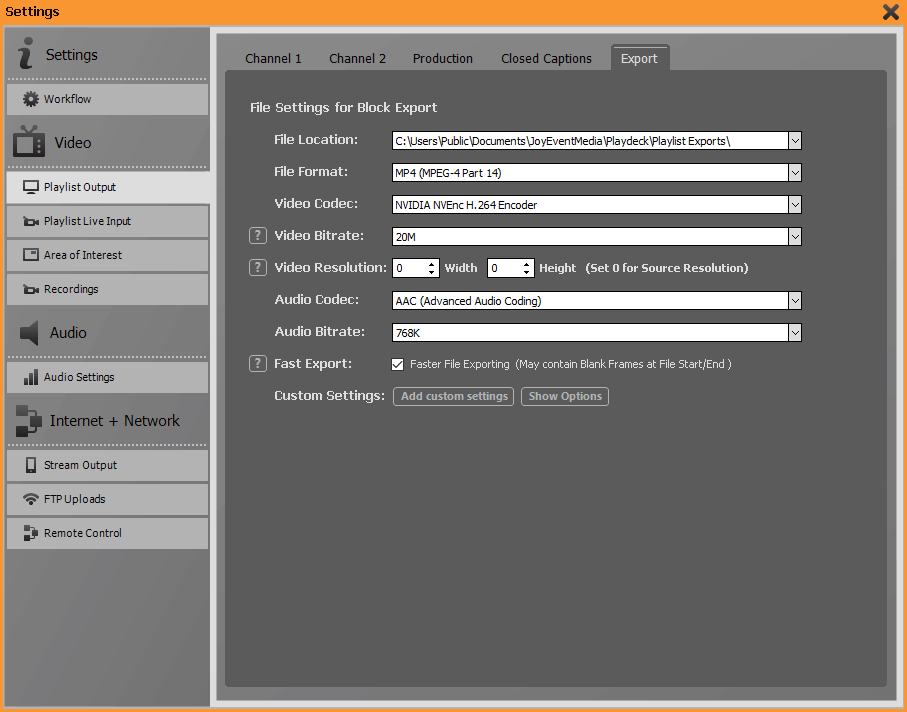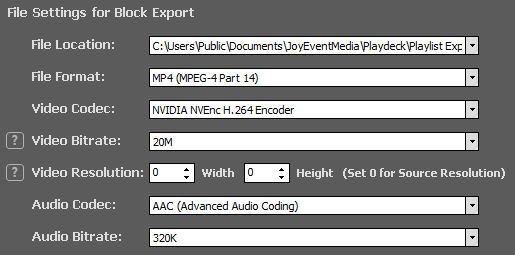 PLAYDECK can render all clips of a block including all used transition effects or overlays to a single file for you. Use the drop-down fields in the Export area to select the file path and codec, etc. where PLAYDECK should create the file.
By default, the resolution of the exported file corresponds to the set output resolution of the playlist. If you want a different resolution, please set it in Video Resolution. Otherwise, please leave the values at zero.

The export of a block is usually executed at maximum speed. In individual cases, this can lead to some black frames appearing at the beginning or end of the exported file. If you want to exclude this, please deactivate the checkbox behind Fast Export.

You can customize the settings used to export the playlist (bitrate, keyframe interval, etc.) by entering them in the field that opens when you press the Custom Settings button. To get an overview of the available options, please open the help text under Show Options.