PLAYDECK supports both Internal and External Keying, given that the Output card supports it too. You can also output the key or fill signal seperatly.
Internal Keying
In internal keying mode, PLAYDECK will superimpose the graphics over an incoming signal: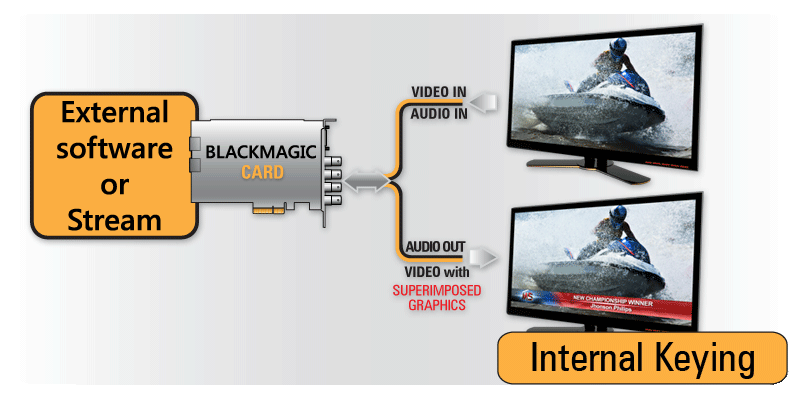 External Keying
In external keying mode, PLAYDECK generates both fill and key signals and the keying is made by an external keyer: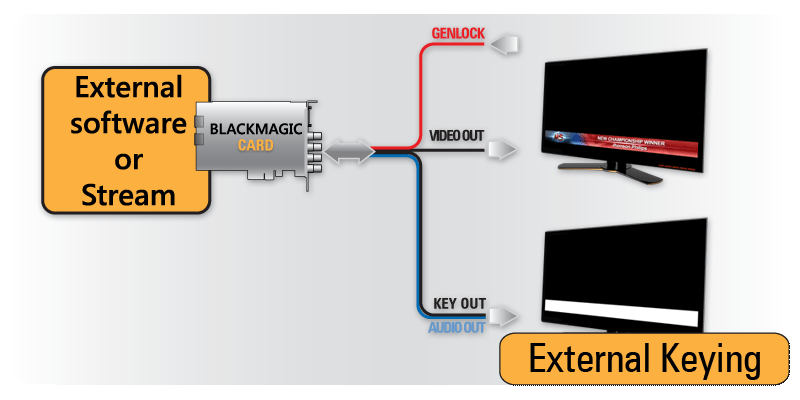 Supported Devices
Please check your device specifications to ensure whether it support keying.
The following information is for Blackmagic cards, which are the most commonly used with PLAYDECK:
External Keying with Decklink Duo 2
Here is an example for External Keying with the Decklink Duo 2.
First you would need to combine 2 SDI Outputs into one connector with the Blackmagic Desktop Video App likes this: